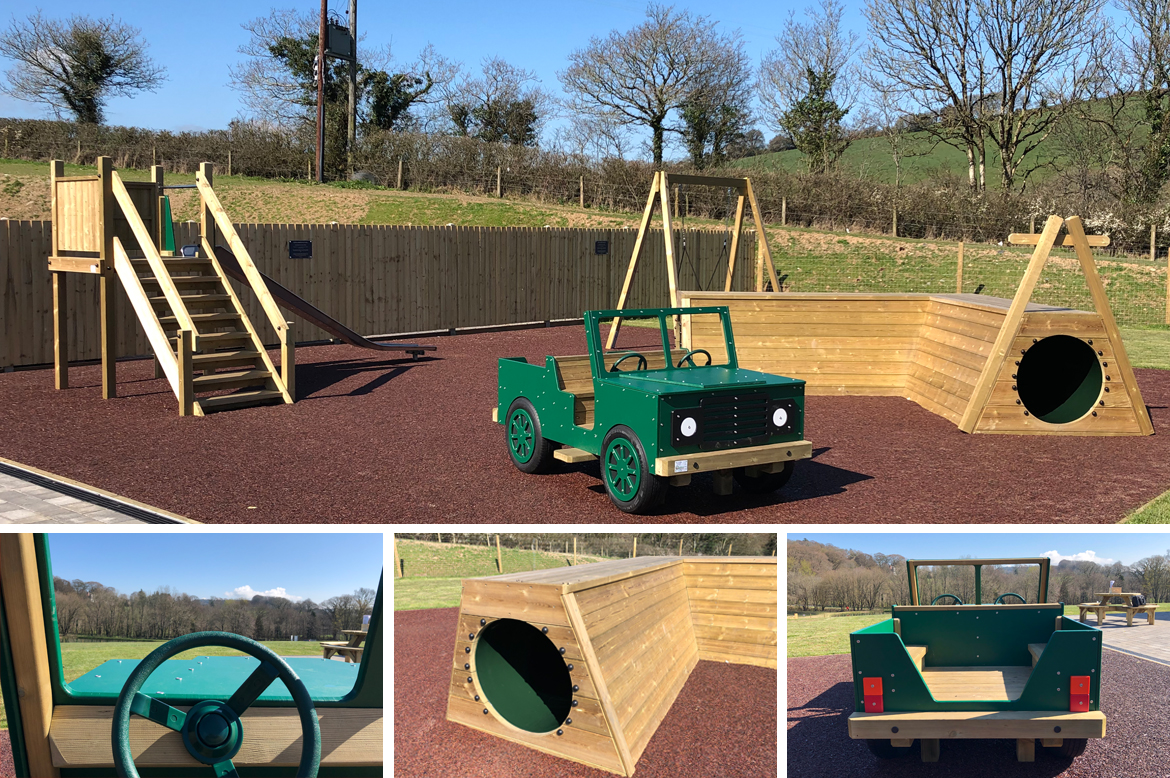 Attracting families & repeat custom already. This is a cute little play area for a new build Farm Shop in Cornwall.
Owners Tom & Lizzie Malcolm really did their homework by travelling the country, visiting many Farm Shops & found that a play area was a real necessity for their new venture.
The original play area design was something quite natural, landscaped & whimsical but the customer had a think about the time that would need to be spent on maintenance. This meant a design rethink & to a low maintenance play area that included something for everyone.
The shop opened in January & is simply amazing.
They have just won a Taste the West gold award too. Awesome! Well worth a visit if you are in the Launceston area. https://lnkd.in/detnif2
We loved working with these guys. We really enjoy getting to know the businesses, Schools & local authorities that we work with. Working out a plan of action together. Communication – as always – is key.
#outdoorplaypeople #commercialplayequipment #farmshop #tastethewest #outdoorplay