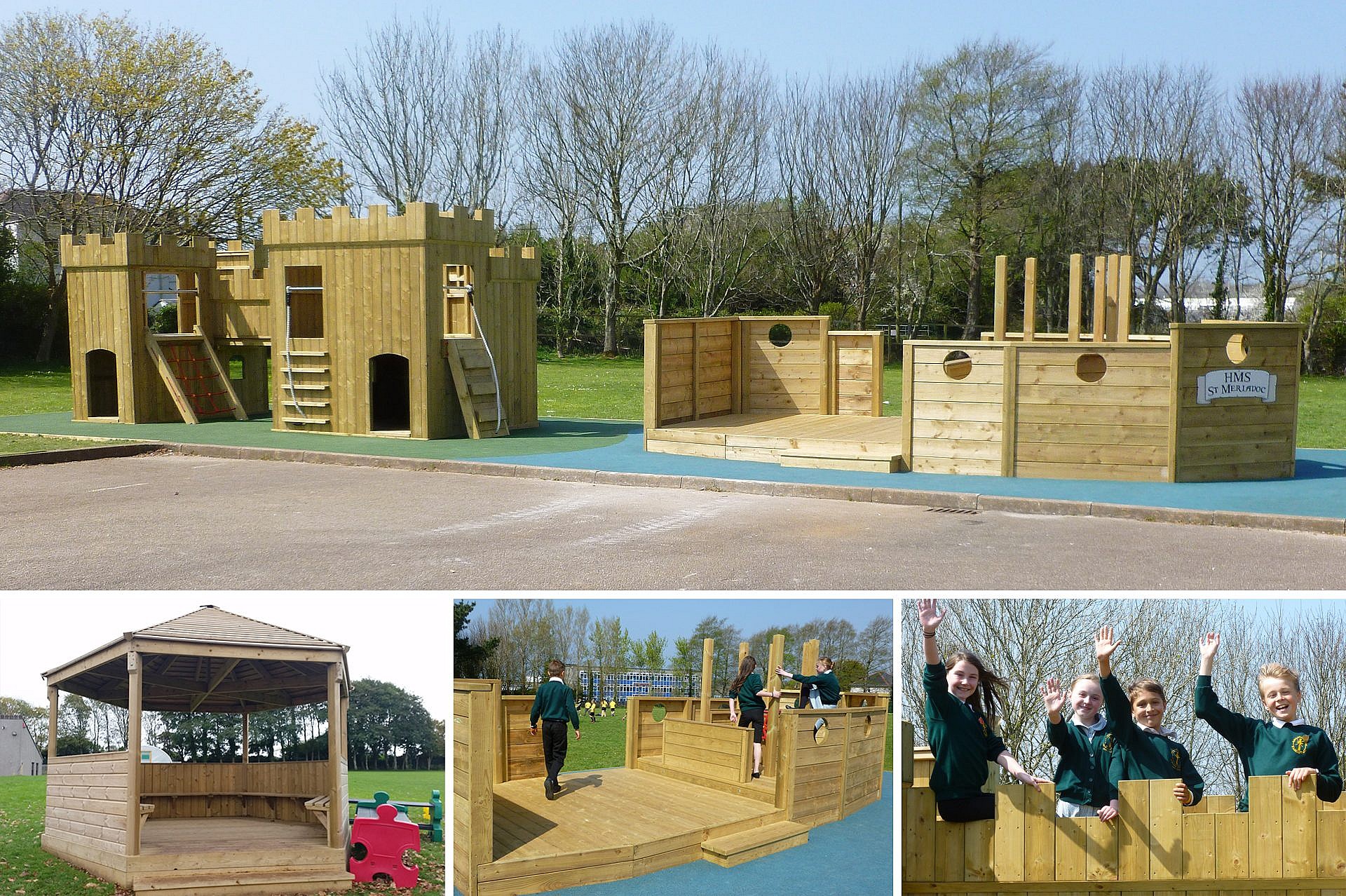 Word of Mouth marketing!
This project came to us via a recommendation from another customer. During site discussions there was a clear shopping list of items the School would like. The list included a Fort, Play Boat, Stage and a Shelter on a good quality safety surface.
The budget was good but we weren't sure that we could do everything within that figure. We really don't like being beaten so we put on our thinking caps and talked through ideas with the whole team here at OPP HQ.
The result of those discussions were that we were able to simplify our existing Fort designs to make that a little bit cheaper. The Boat and the Stage became one item and that enabled us to do everything they wanted within the Schools budget. YIPPEEE!!
The installation took place during the Easter holidays and the School are over the moon with the finished play area.