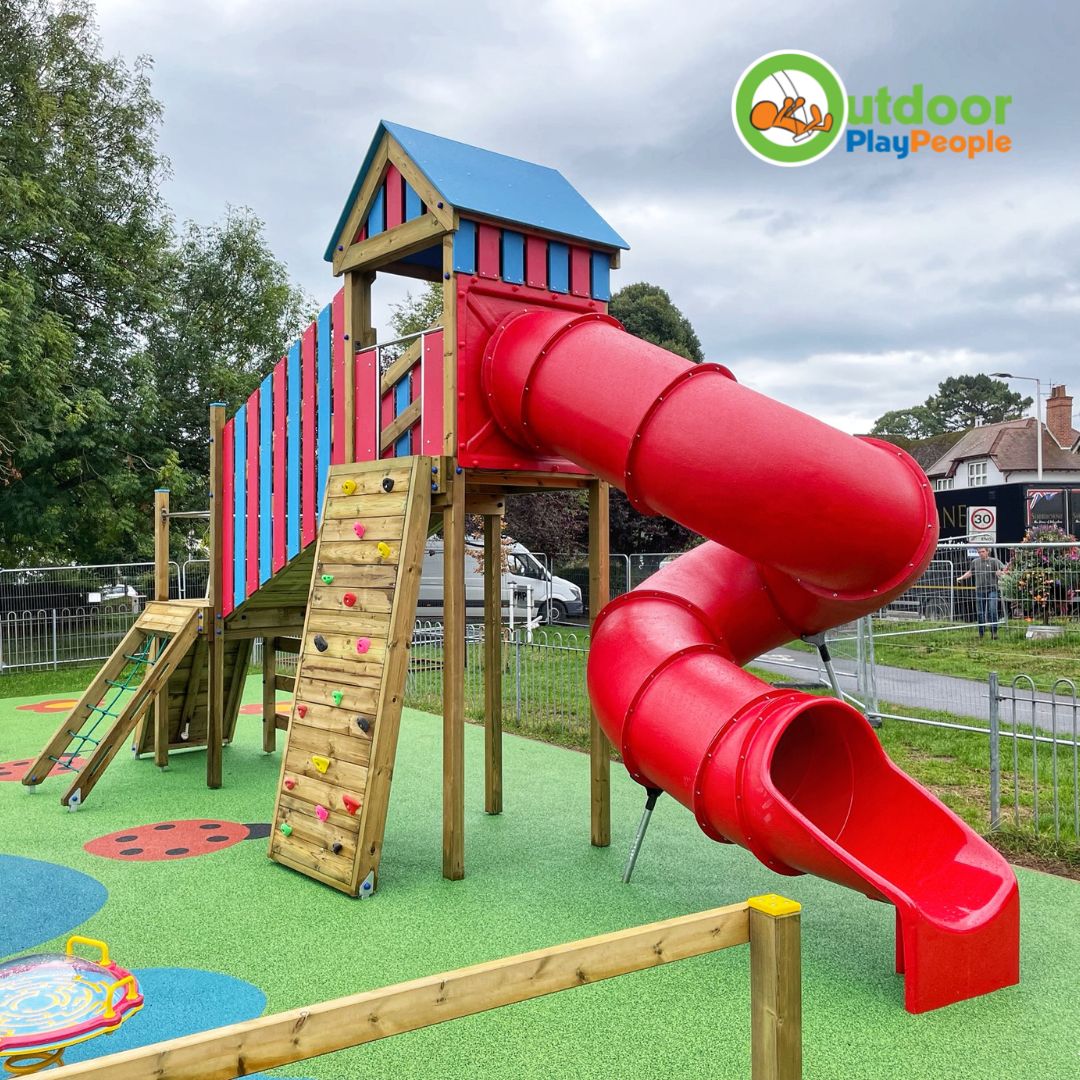 Sidmouth Town Council wanted to revamp Long Park play area, much loved but rather tired & dated.
The existing area had swings, a roundabout and an old slide which sat on black wetpour surfacing.
A rusty old slide was removed and this left us space to work with.
Screaming out for more fun activities, OPP got to work on designing something special.
A revamp of the existing swings & roundabout was first on the list. A rubdown & lick of paint for all the steelwork. Some new HDPE seats for the roundabout and the play area got an instant lift.
We designed this fun & challenging play area to cater for all ages & abilities.
For the younger children we included our ever popular St Eval Sailor, a super cute Bee Springer & a Spring Maze game. The Juniors got the Big Tower frame and fun slide. Fun for everyone!
A colourful wetpour safety surface finished the area.
See more about the play area here
See more of what we do in our overview brochure here
If you have a play park that needs a revamp, get in touch!