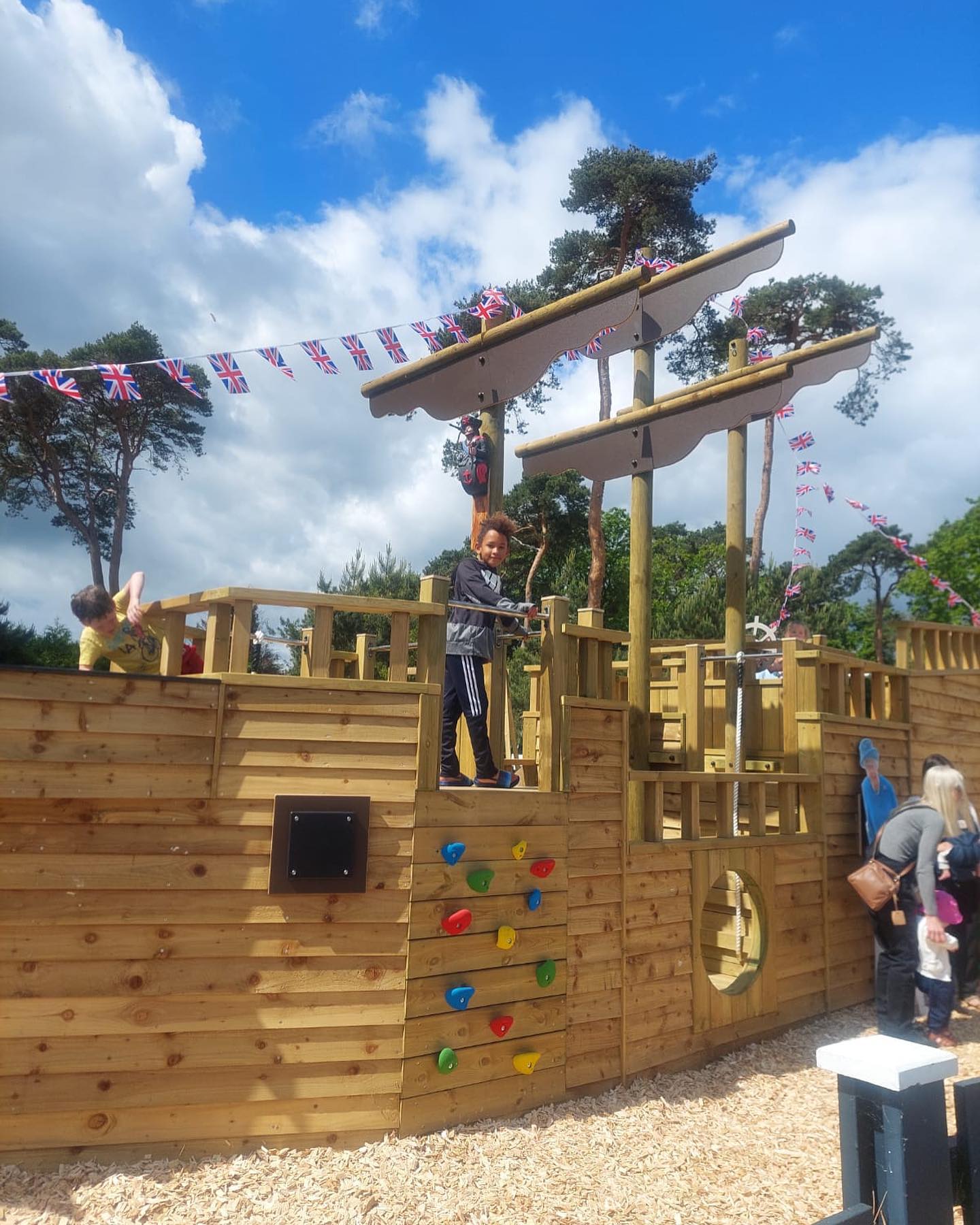 Play Ship & Enid Blyton adventures
This epic new Play Ship hits the Dorset's Purbeck Peninsula. Our beautiful Coverack Queen.
Does anyone remember the Famous Five books, written by Enid Blyton?
Knoll House Hotel, a coastal retreat on Dorset's Purbeck Peninsula is where the inspiration for the series of books was born.
How cool is that?
The hotel has had a play ship on site for at least 60 years.
Whilst we were measuring up the site in preparation of serious play area revamp-age, a lady came along to have her photo taken with the old ship, & we got chatting. The lovely lady was celebrating her 70th birthday and had chosen to revisit the Hotel that held such fond childhood memories for her. She particularly remembered playing on a ship all those years ago.
It was only right that the tradition continued. Knoll House without a fancy ship?! Not a chance.
I really wanted to sign this post of with "Lets go and celebrate with lashings of ginger beer" but apparently that wasn't an Enid Blyton quote at all. Awks!
Not to be detered, I did find this Edin Blyton quote & I thought it was perfect.
"The best way to treat obstacles is to use them as stepping-stones. Laugh at them, tread on them, and let them lead you to something better." (Mr Galliano's Circus),
For lashings more fabulous play boats & ships head here . If you don't see what you want, get in touch. All our designs are a result of customers coming to us with a vision and we bring that to life.