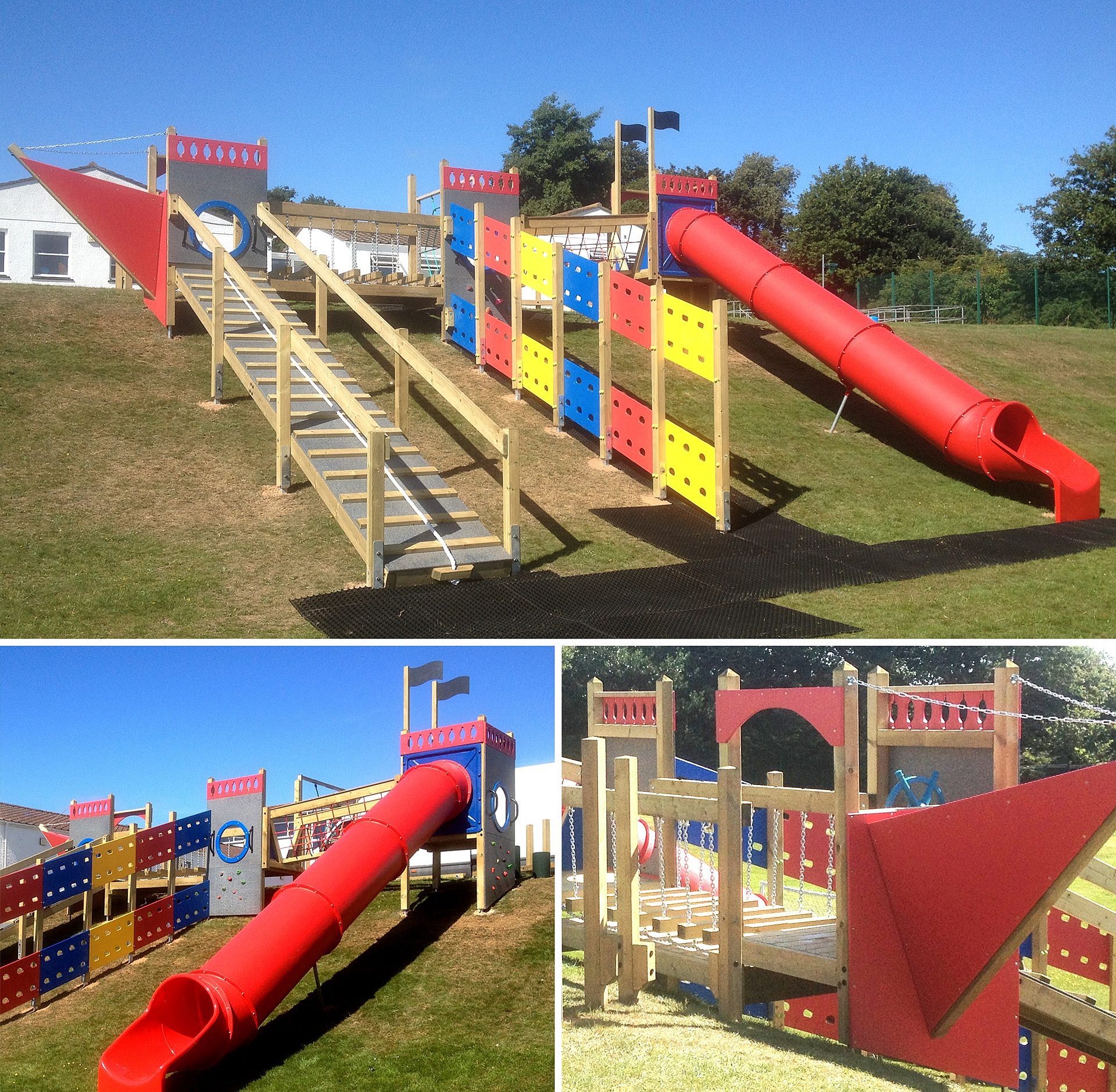 Set sail from St Austell Bay with Bishop Bronescombe's lovely new embankment Galleon.
Bishop Bronescombe School have just had a lovely new play feature fitted in to their Key Stage 2 play area. The School wanted to make use of the existing grass bank that leads down to the Football Field. Nicola and Cathy discussed the Schools requirements, the budget they had to work wirth and what Outdoor Play People could create especially for them. Nicola was keen on keeping a nautical theme around the area as the School looks out over the glorious St Austell Bay. Cathy went away with a page full of ideas and spoke with her designer and between them came up with what has been installed.
It was installed during the summer holidays and the children of Bishop bronescombe returned to start the Autumn term to see an amazing new piece of play equipment in their play area.
Cathy went to visit the site and was delighted to see just how many children were enjoying the new equipment. "There was barely a bare patch on the entire play frame" said Cathy "It is always hugely satisfying seeing every element of the play equipment being used and enjoyed".