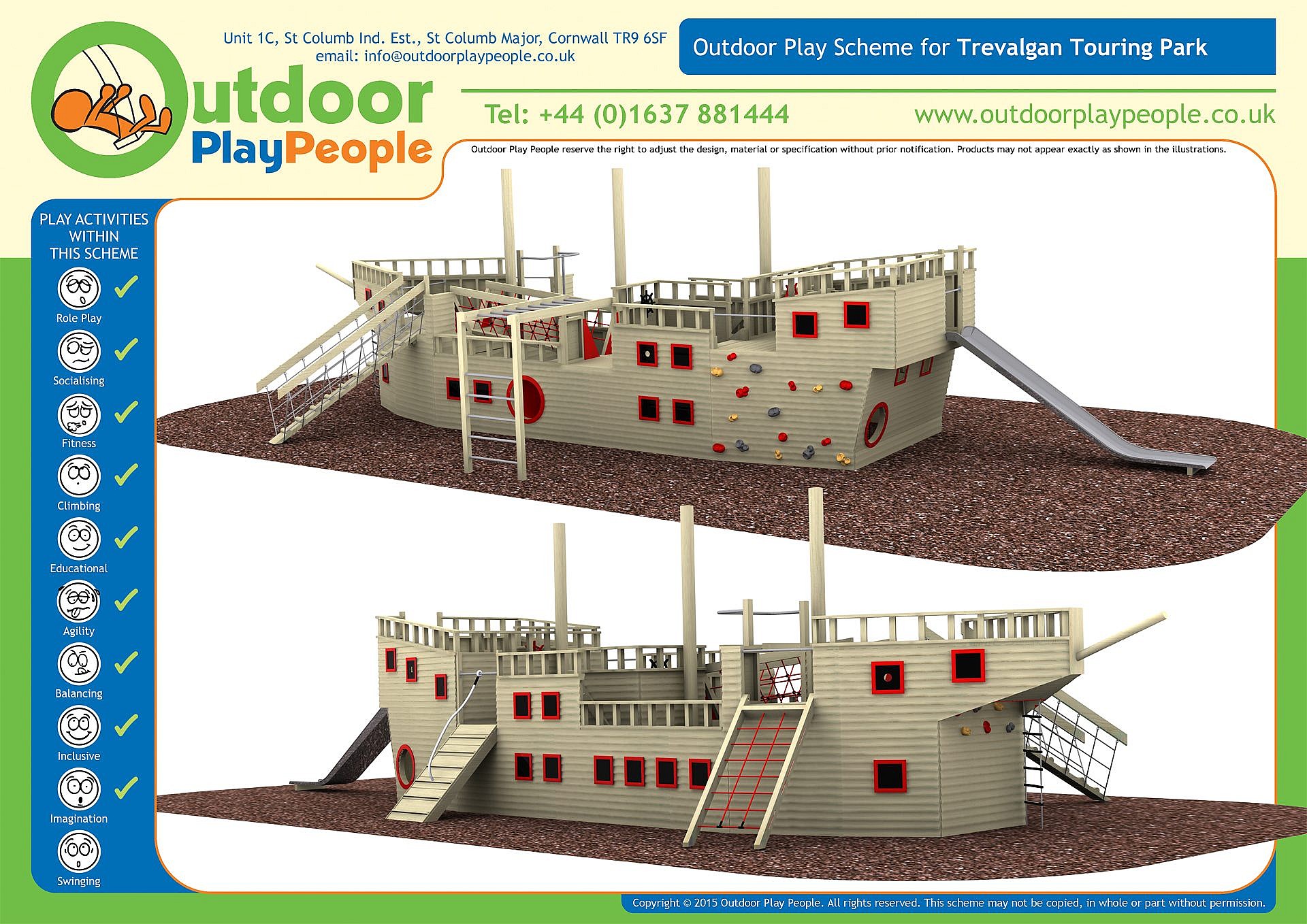 This customer approached us with some designs and a wish list; after a fair amount of to-ing and fro-ing with various designs and ideas we finally delivered a scheme that ticked all the right boxes and also fitted their budget. It is always interesting looking back at the design process when working with customers as for us, we find the best designs are born out of constant communication and building relationships with our customer.
Ahoy shipmates and scallywags!!
'We are very excited to have been working with Outdoor Play People, and to come up with this very exciting bespoke pirate play ship which will be added to our existing play area for the 2016 season.'
To see photos of the completed ship take a look here.