Wanting to provide a better play experience for their visitors, Trevalgan Touring Park asked us to help.
The Challenge
We had previously installed a Tractor and Trailer Slide for Trevalgan Touring Park and they got back in touch with some designs they liked along with a wish list for further development of their play area. During discussions between ourselves and the customer we came up with a design that ticked all the right boxes and fitted the budget. We find the best designs are born out of regular communication and building relationships with our customers, and here's the result...
The Solution
We combined elements of different boats we had previously constructed and put them all together to create an enormous pirate ship! Here are just a few comments from Trevalgan's visitors.. "Awesome Playground" "Looks fantastic and great fun" "Is it for kids only? Looks great!" "Wow!! Looks amazing!!"
Project Gallery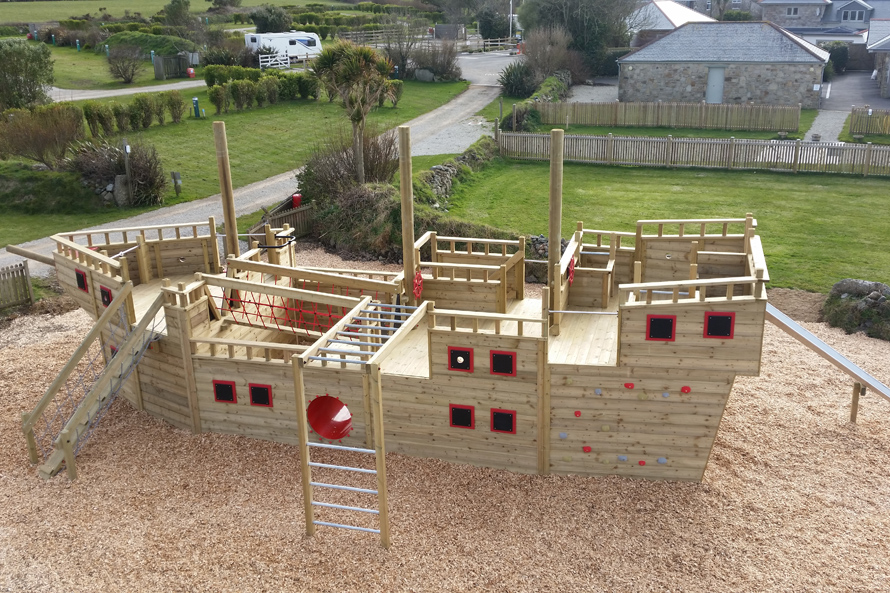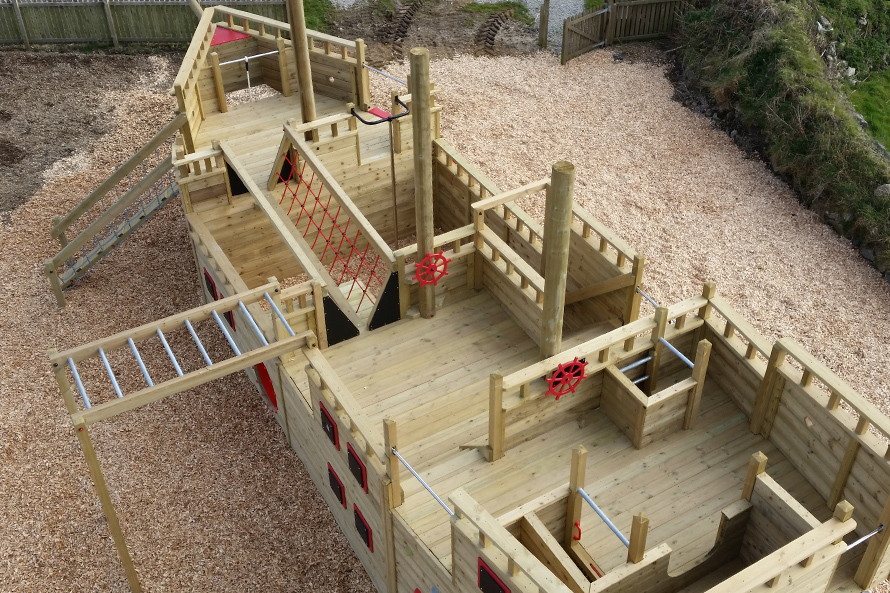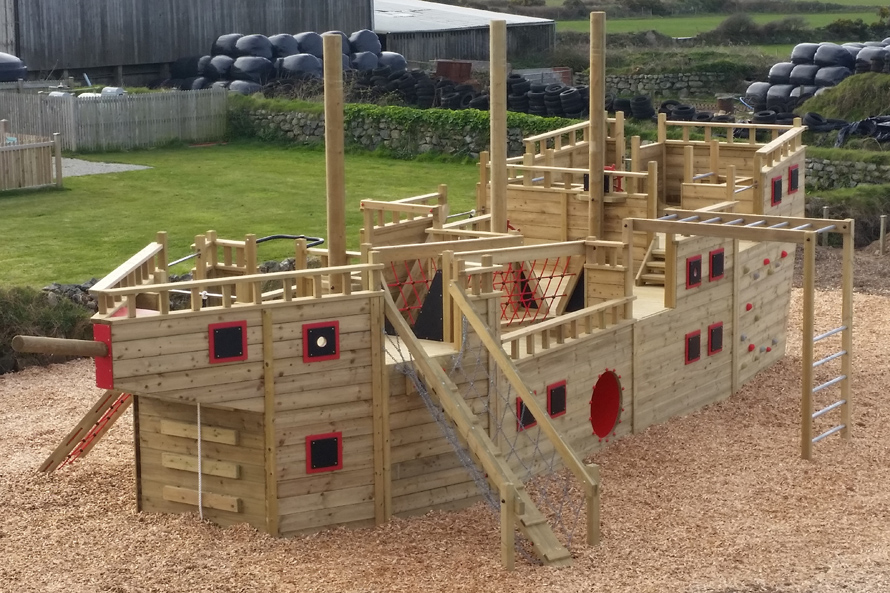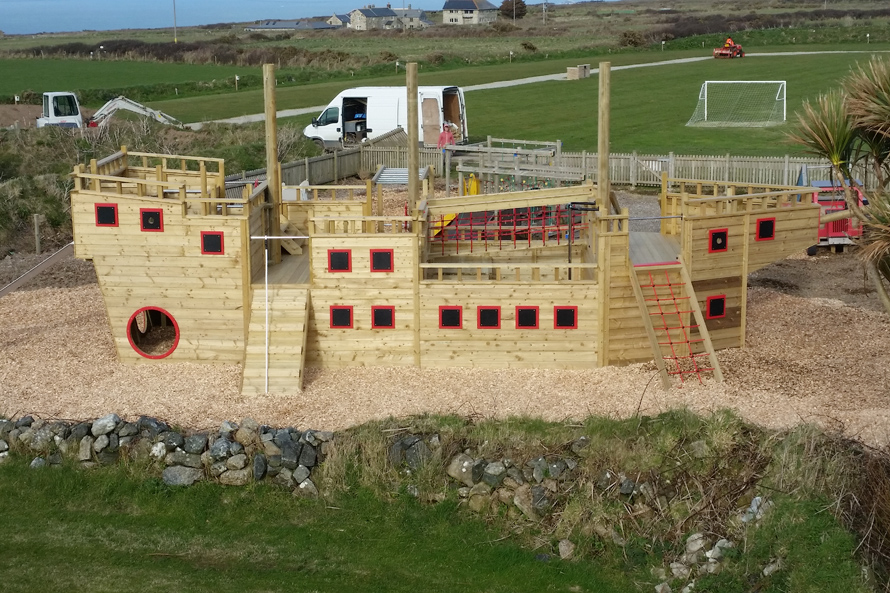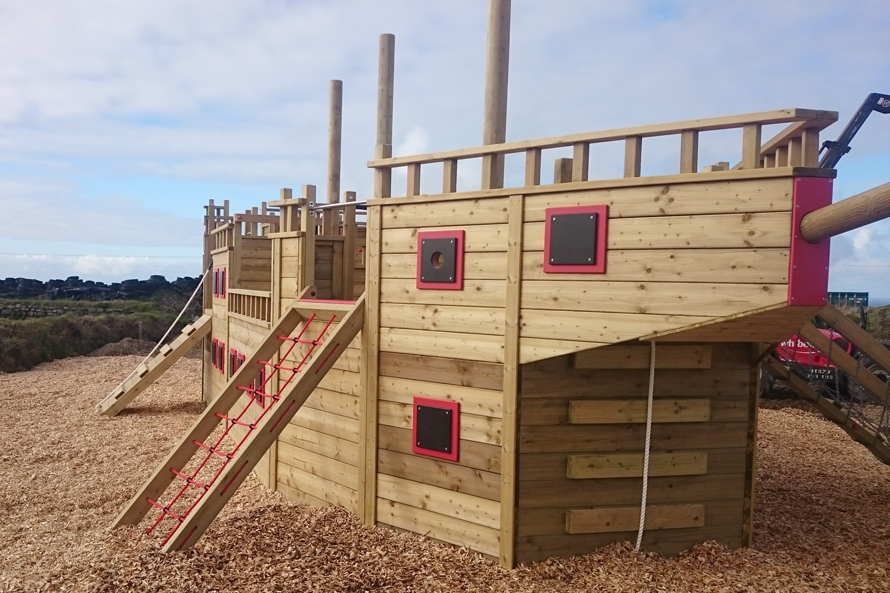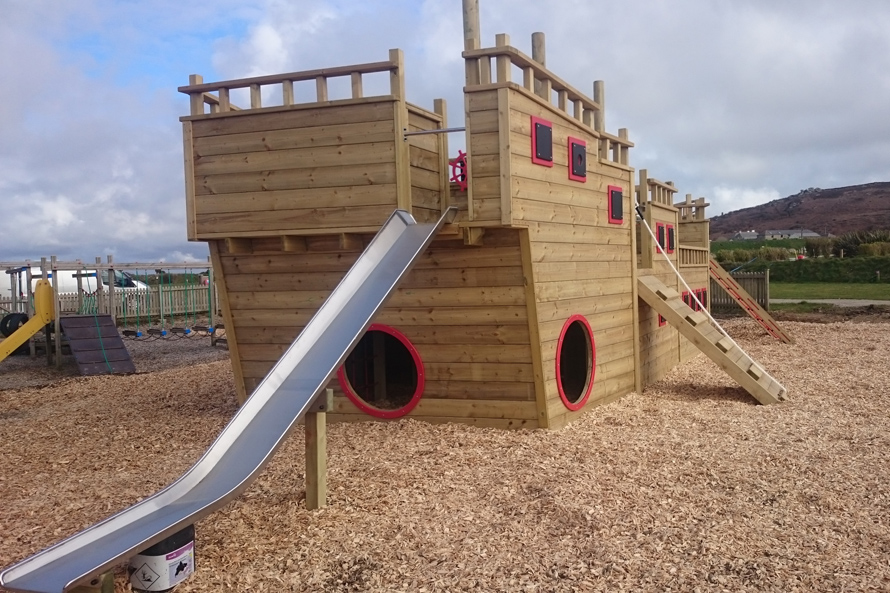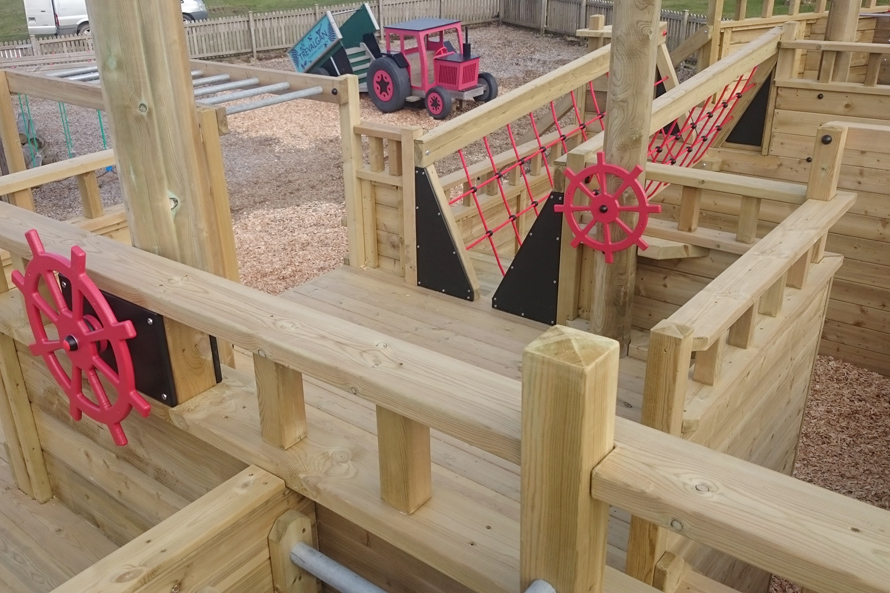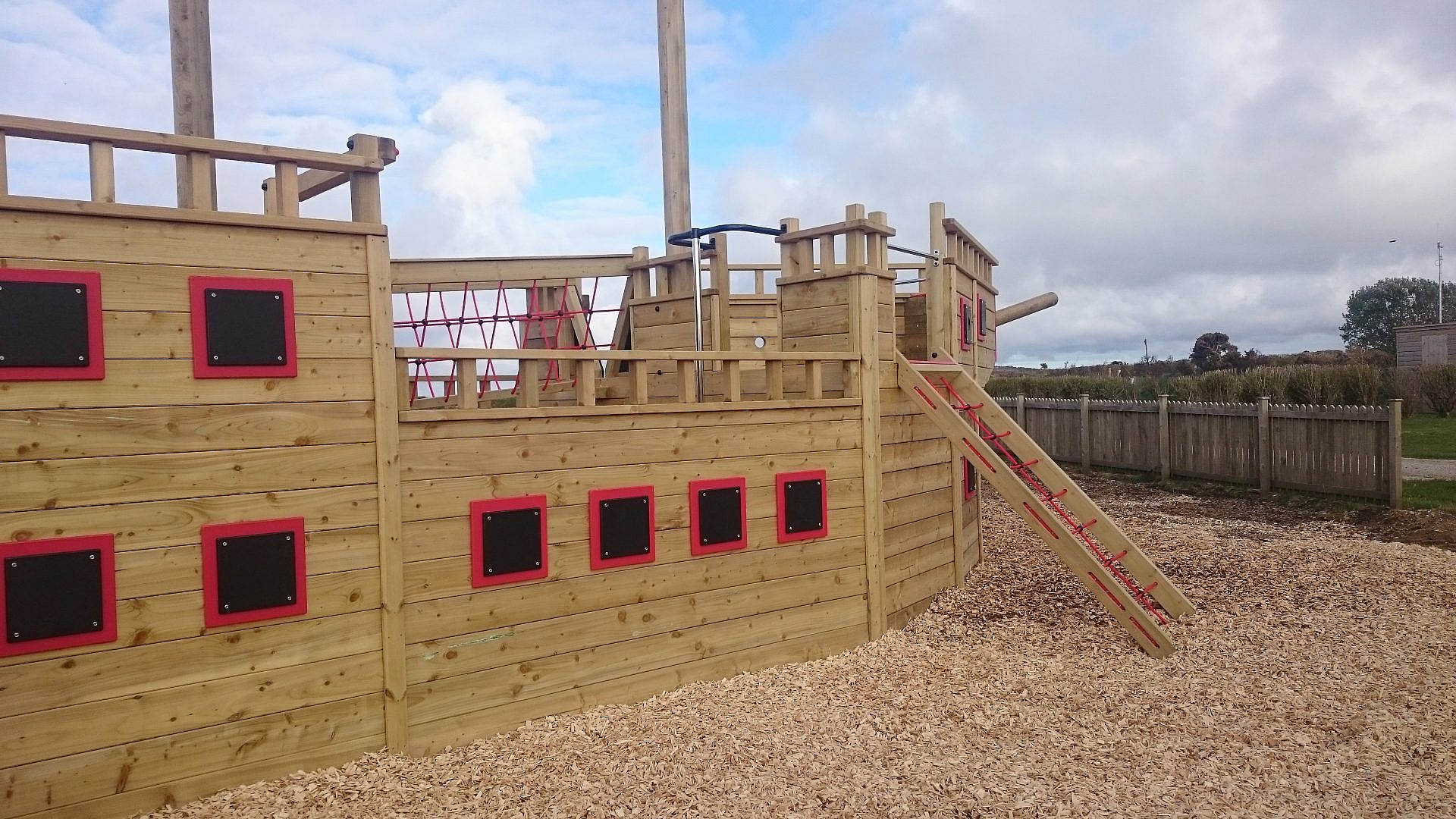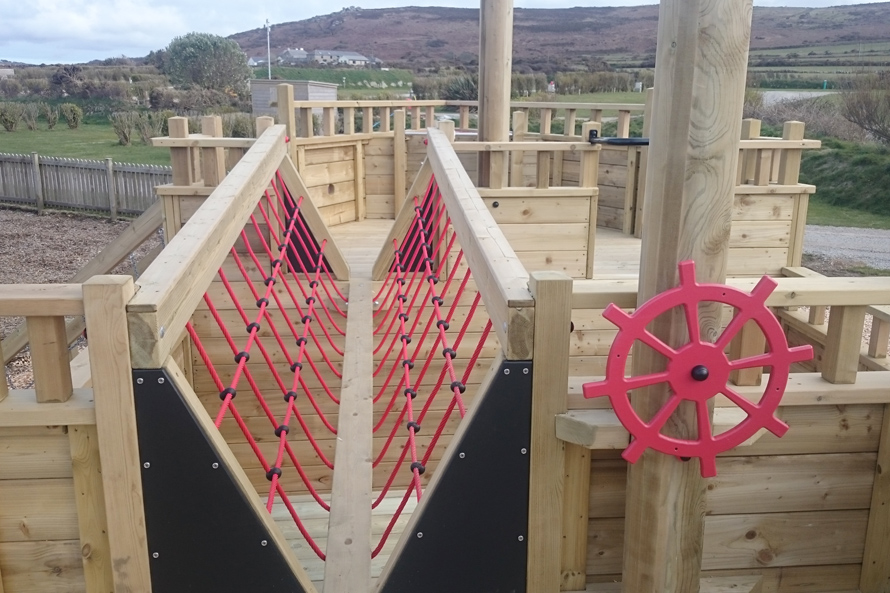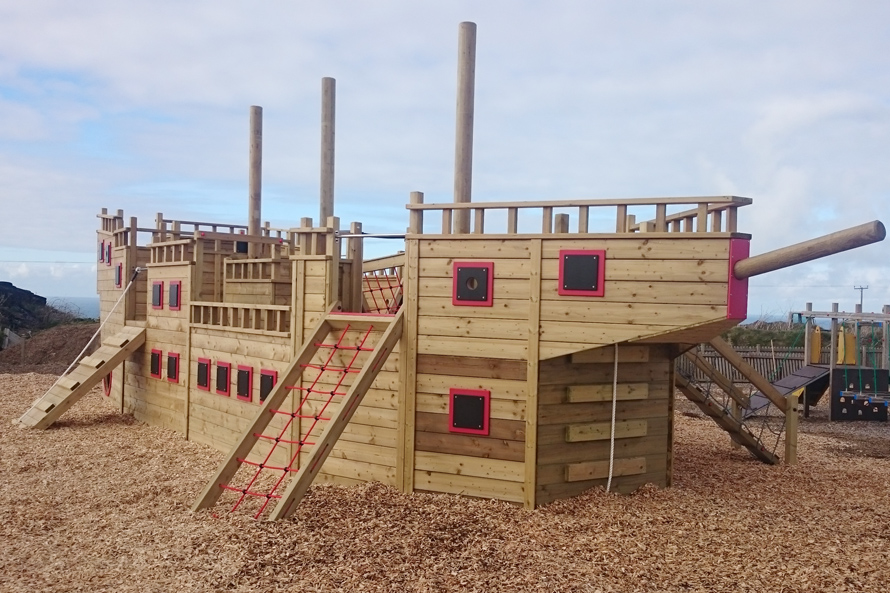 The Outcome
Two years following the installation we asked Trevalgan Touring Park a few questions about their play area. These were their responses…
1 – What is the capacity of your campsite when you are full?
135 pitches, can be approx 500 guests per night in the summer.
2 – What effect has your play area had on your visitors? Do they spend more time on site because children are amused? 
Yes and children look forward to some down time with their friends after a long day at the beach or out exploring.
3 – Do they socialise with each other more because the children are playing together? 
Definitely. The pirate ship encourages lots of role play games as well as practicing 'skills'. We have a number of families where the children ask the parents to book the same dates because great friendships have formed on the play area.
4 – Do you receive more repeat bookings because your play provision is so good – as well as the rest of the park being awesome & your location obviously but just wondered if you felt it helped?
Yes as above.