Tresillian Play park is a public play area just off of the A390 between Truro & St Austell
The Challenge
Tresillian were in the process of applying for grant funding so we needed to come up with a few ideas that fitted in various budgets so we could show the customer what they could get for the money. The different budget options all needed to cater for different ages as well as incorporate a couple of springers they had locked away in storage. The area is sloped so we had to design the area around these.
The Solution
As the final budget revealed itself, it enabled the committee at Tresillian to work with Outdoor Play people to come up with a final scheme that gave the play area plenty of play value for all but with room for growth in the future.
Project Gallery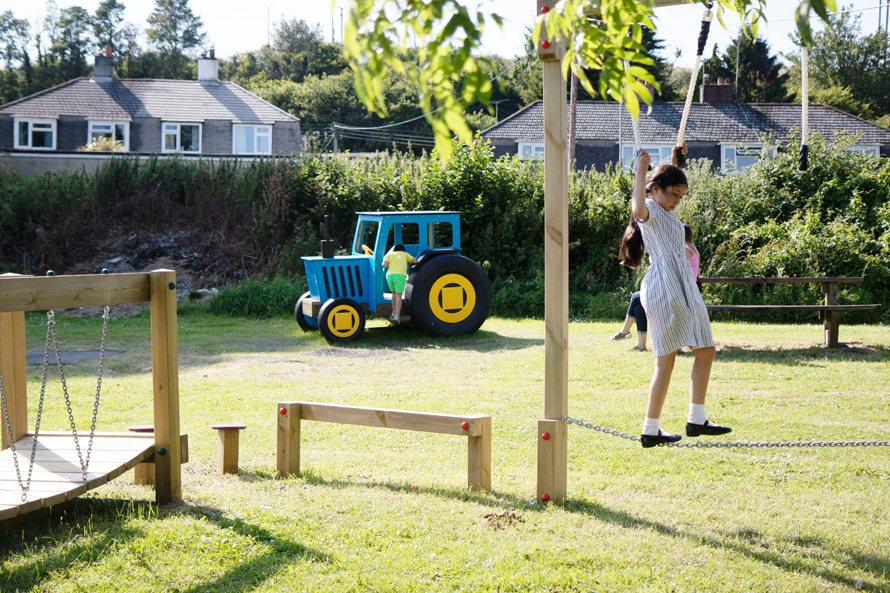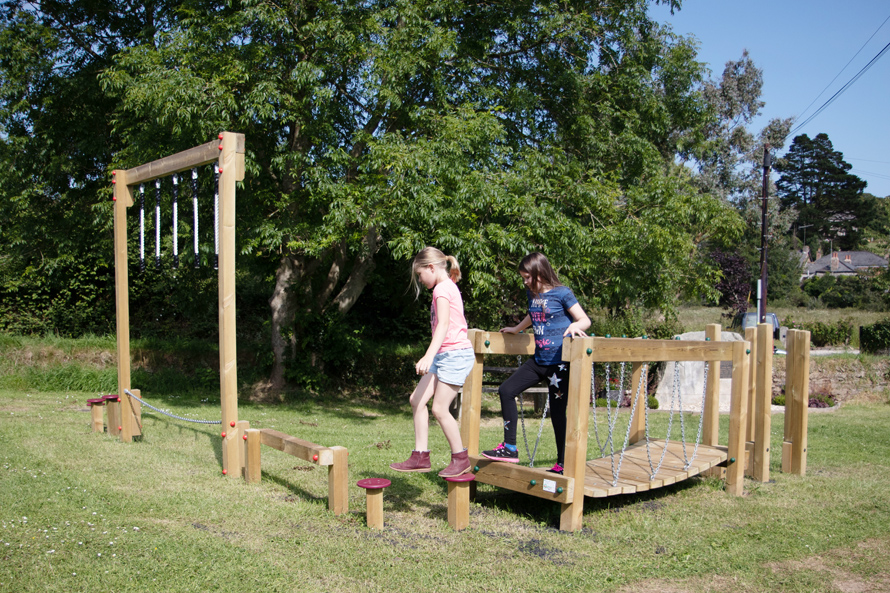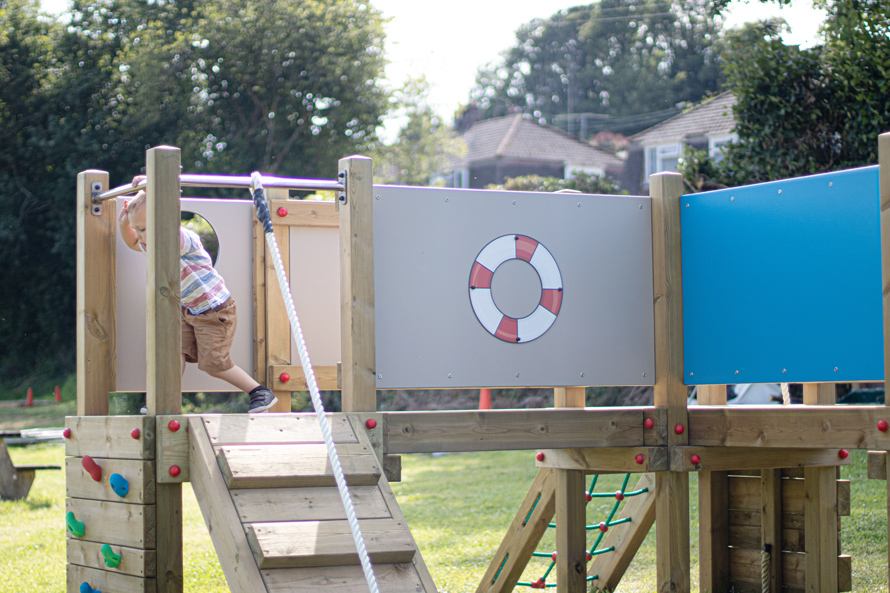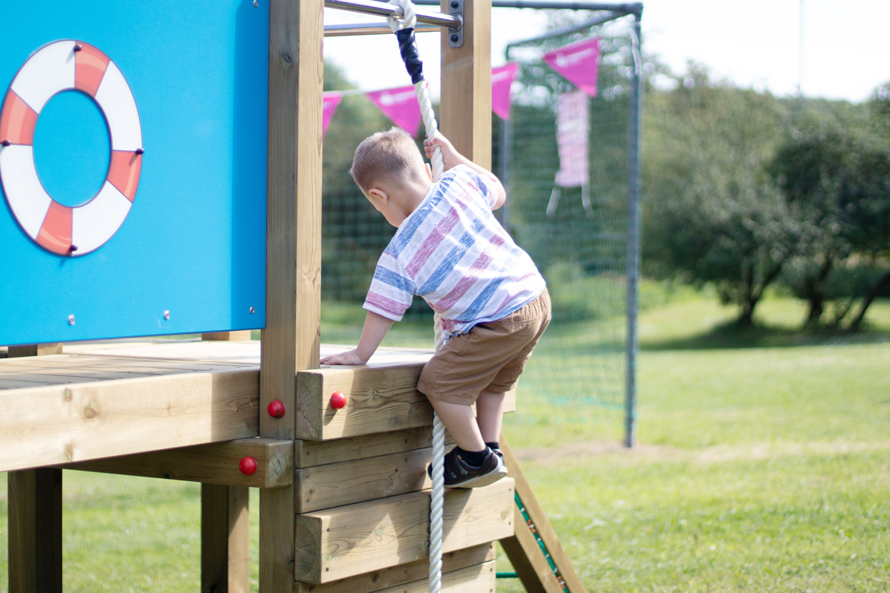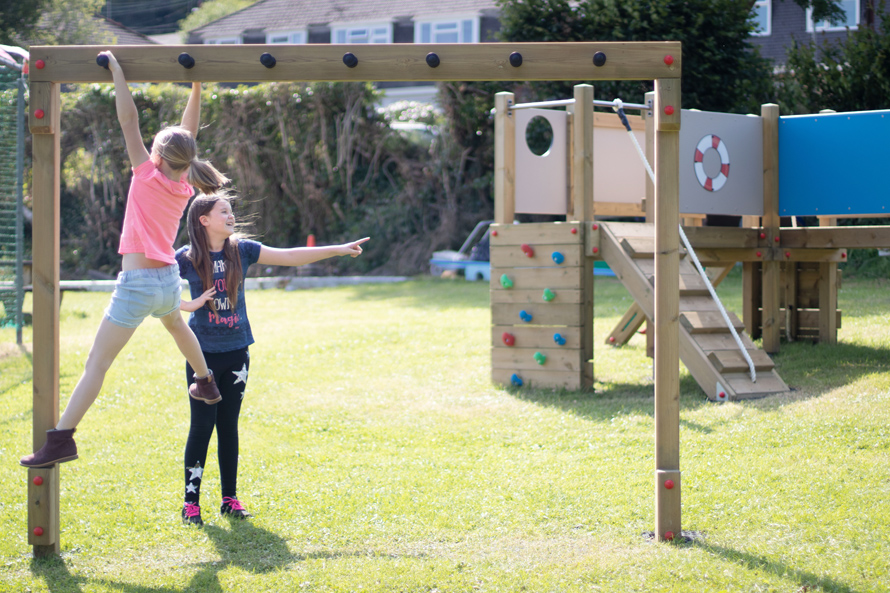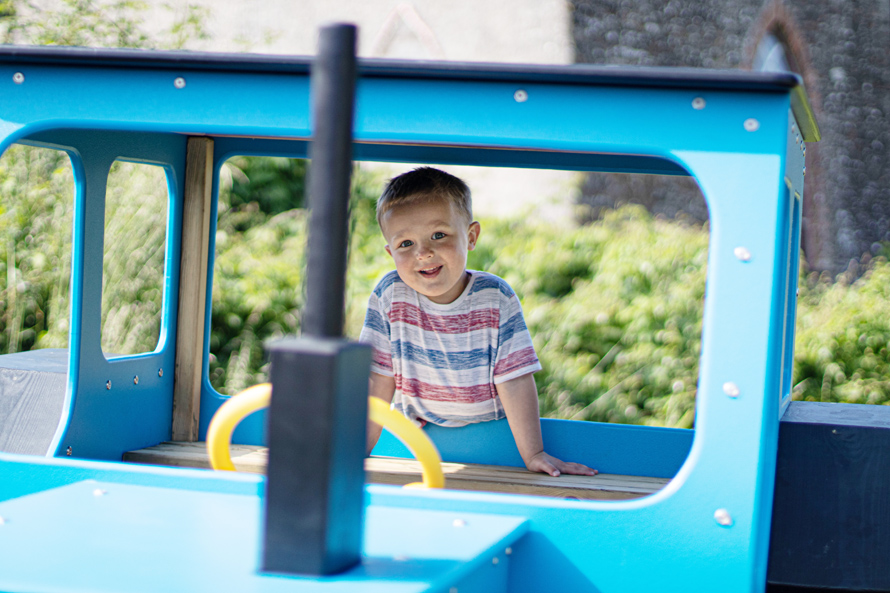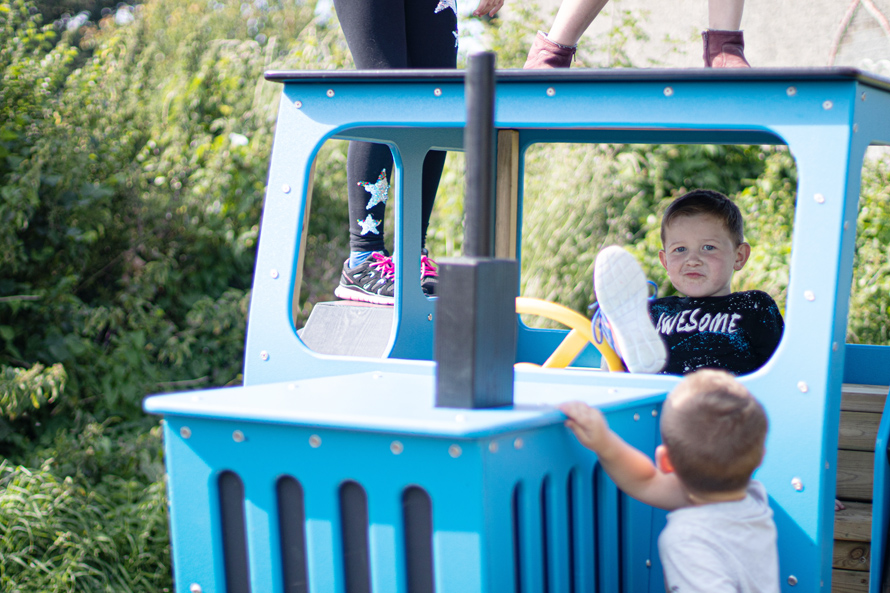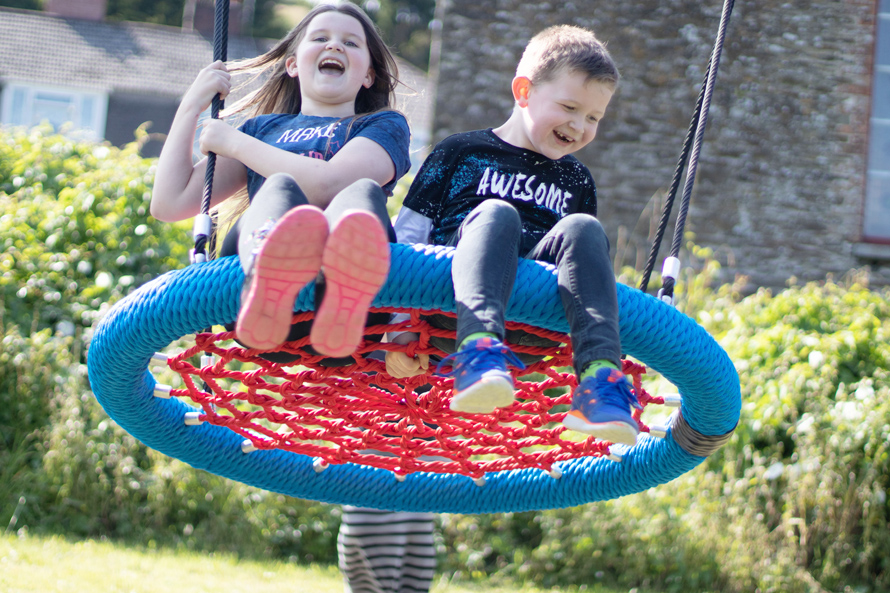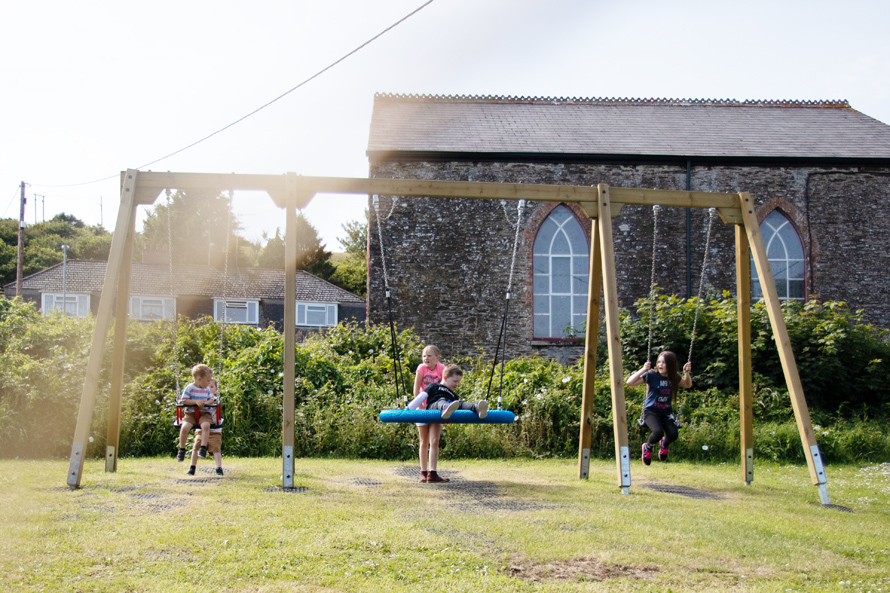 The Outcome
An attractive play area which includes a multi seat family swing, our very popular and much loved play Tractor looking fabulous in blue & yellow (Our new favourite colour scheme) We also included a low level agility trail with a Monkey Climber at the end as a bigger challenge. We also included our cute Mini Harbour Towers & then re fitted the existing springers that were still in good condition.
The play area was inspected by an RPii inspector ensuring the equipment & surface meets the BSEN 1176 & 1177 standard before the fence was taken down and a grand opening took place.
Cathy caught up with Helen Nicholson from the tresillian Play Area project & asked for some feedback…   
What did we do well?
Almost everything! Very approachable at the start of the project; quick to agree to a meeting (and to come back when I was very late); quick with quotes. You understood what we wanted to achieve and produced a good design, at a competitive price. Very understanding of our funding situation, and helpful in providing information needed for the grant forms. Also accommodating when we had a cash flow difficulty because the grant hadn't been paid. Installation went well and was quick; helpful with leaving the fences until the inspection happened.
Anything else you would like to tell us?
Thank you! We are delighted with the equipment and its getting well used.