Trenance Childcare had a relatively small area where they wanted to include some coastal themed play activities. A variety of climbing and crawl through activities were requested but the rest was left to our design team! The resulting design produced the cutest little play boat ever, the Trenance Trawler! After installation the team at Trenance asked us along to officially open the boat whilst the local newspaper took photos.
Client Testimonial
We love it – The children love it – It's just amazing. We are so happy!
29/06/2015
Project Gallery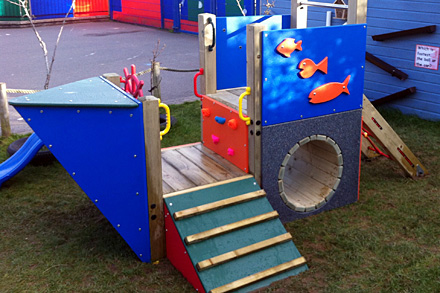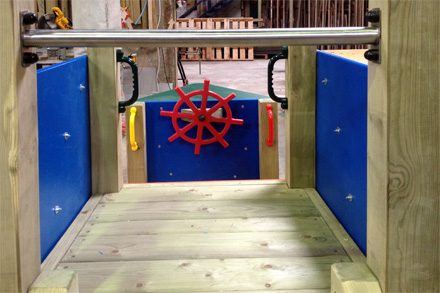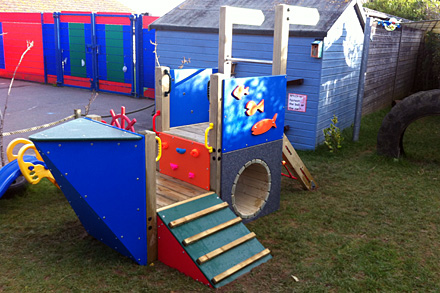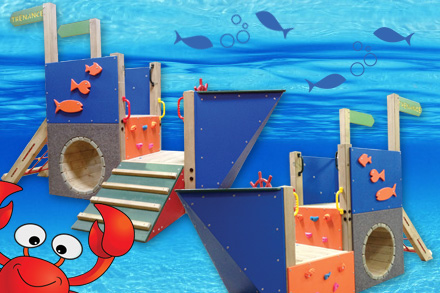 The Outcome
Designed especially for Trenance Childcare, this bespoke Play Boat will grab children's imagination. The colourful panels and array of challenging climbing activities included on this unique design will add fun to play time and allow toddlers to build on their confidence.