Making good use of an otherwise wasted narrow strip of grass beside their car park this agility trail includes a Ramp Net Climber, a Drop Rope Traverse, Stepping Logs, a Balance Beam and some Stepping Stilts. The trail gives the added challenge of traversing from one end of the course to the other without stepping down.
Client Testimonial
I was impressed with the quality of your service from beginning to end: from my first contact with you, through the design and discussion stage, the whole project was managed professionally and in a timely fashion. The quality of the apparatus and the installation itself is superb and the children love it.
Agility Trail & Play Area
16/04/2013
Project Gallery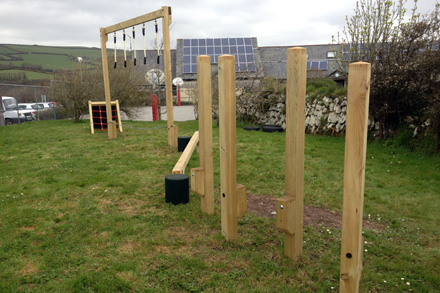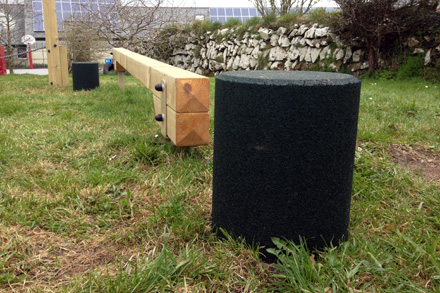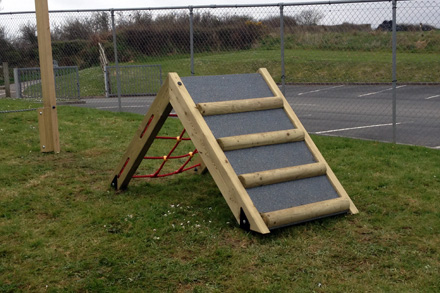 The Outcome
We are delighted to have created and installed an exciting agility trail that the children of St Kew Primary School love and get plenty of use out of.