The Challenge
This stunning holiday park, perched high above the Jurassic coast, welcomes families from all over the UK to discover this gorgeous piece of Dorset. Highlands End Holiday Park wanted to upgrade their existing play area & called in Outdoor Play People. The Fire Service theme features heavily throughout the Park and so it was only right that it extended in to this play area too.
The Solution
It was only right that we sent them a scorchingly good design that featured not only a smokin' plethora of play challenges, plenty of Fire Fighting Role Play as well as a strong theme throughout. All we want to extinguish in this play area is the fire ball of mental & physical energy within the visiting children.
Project Gallery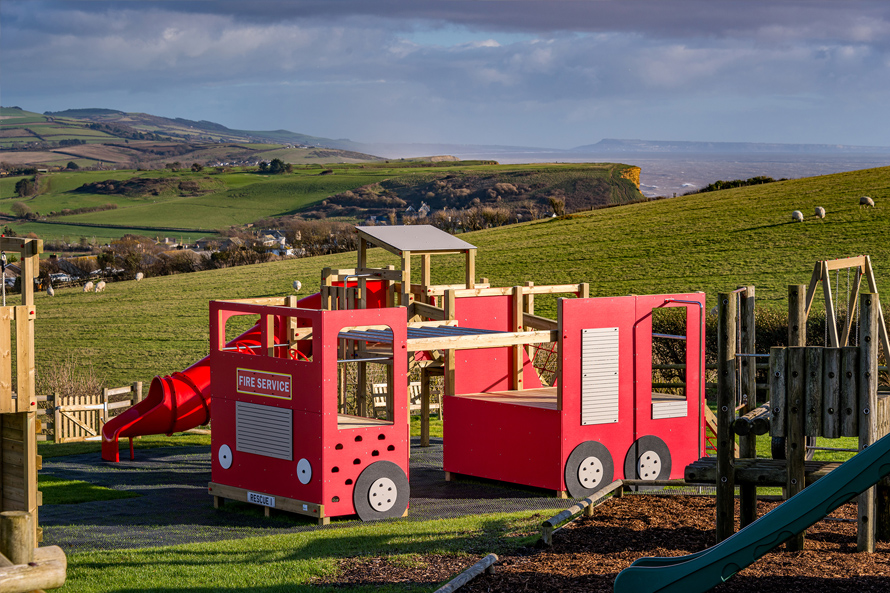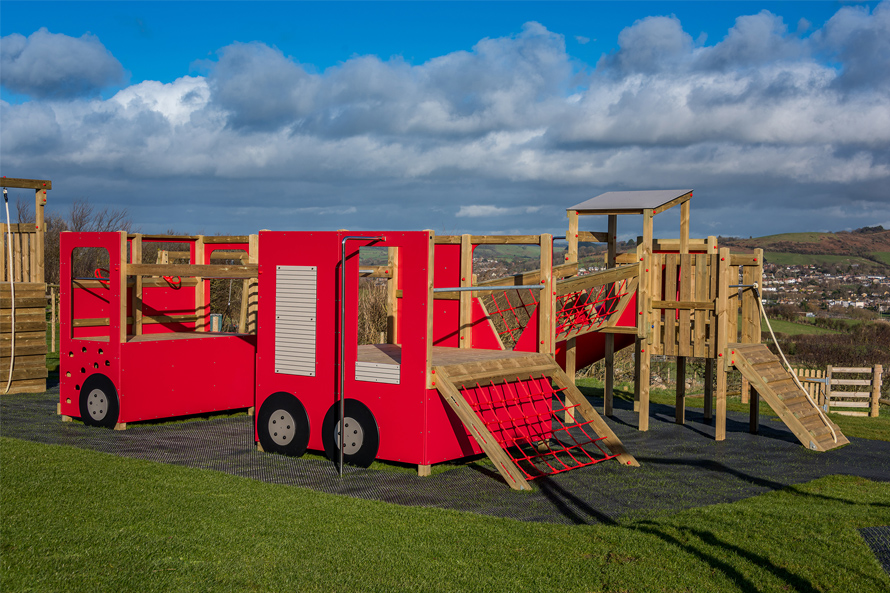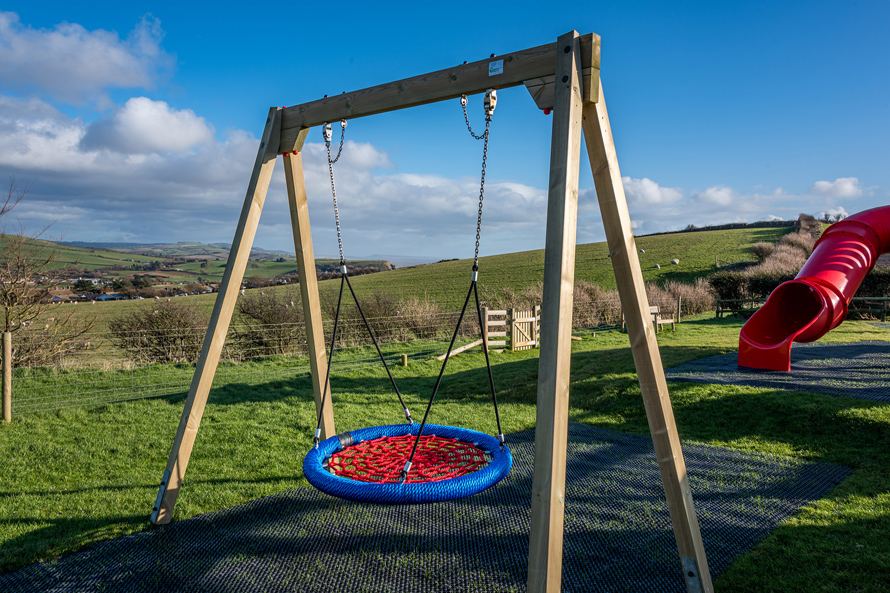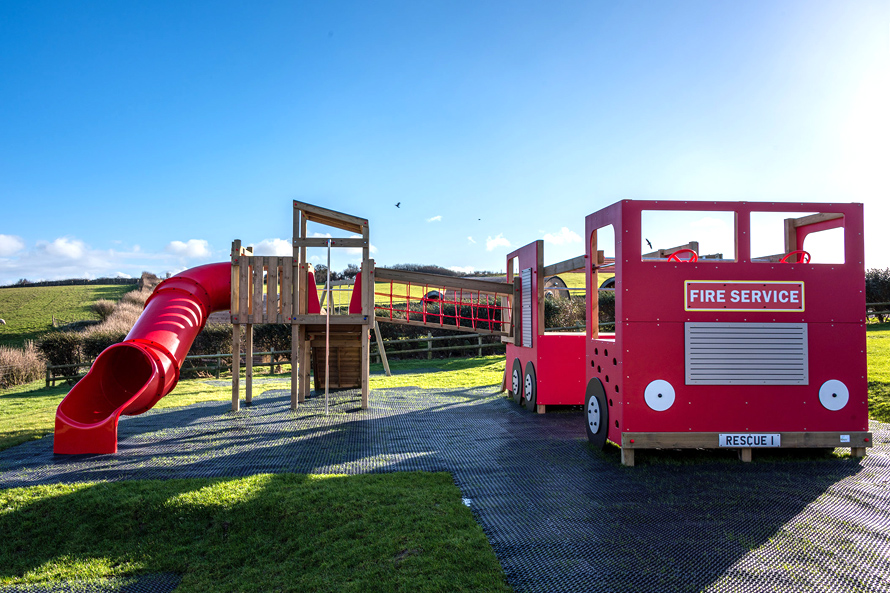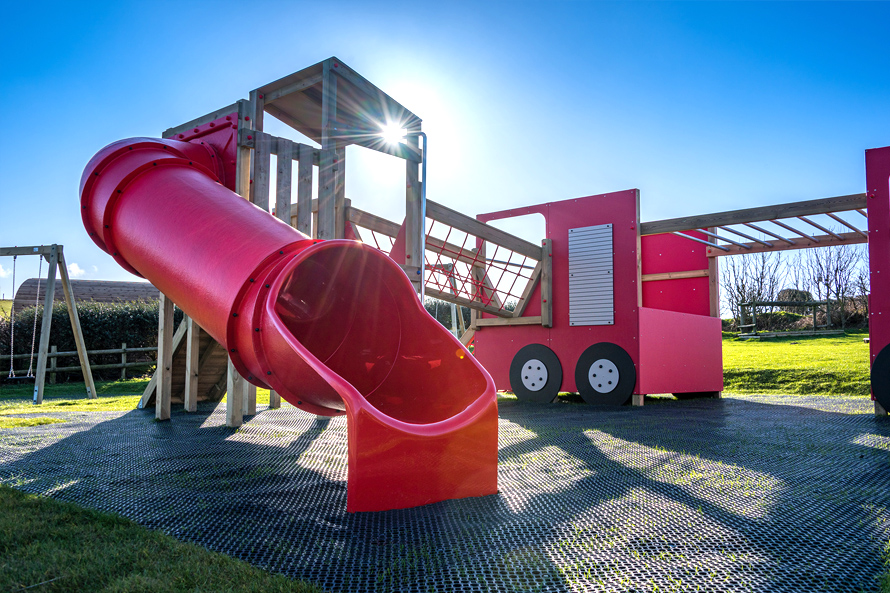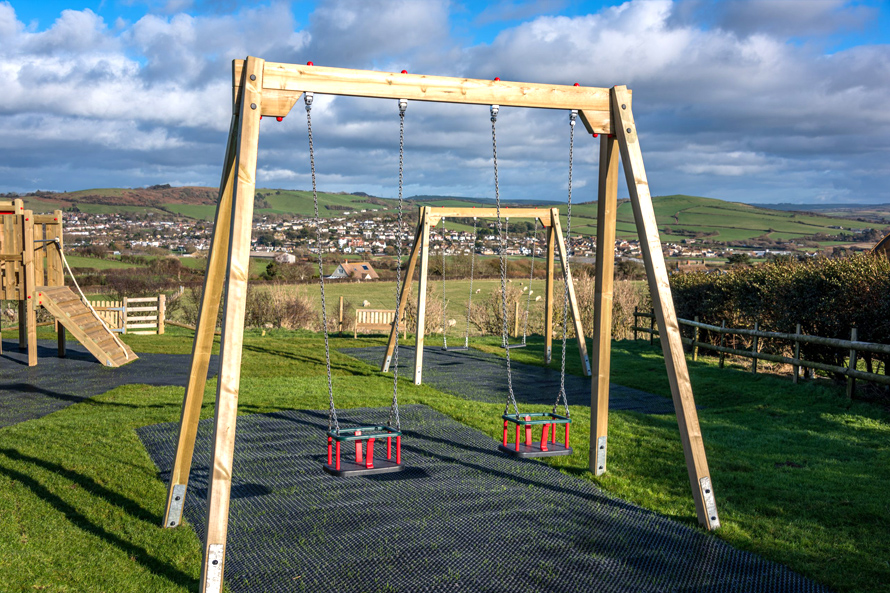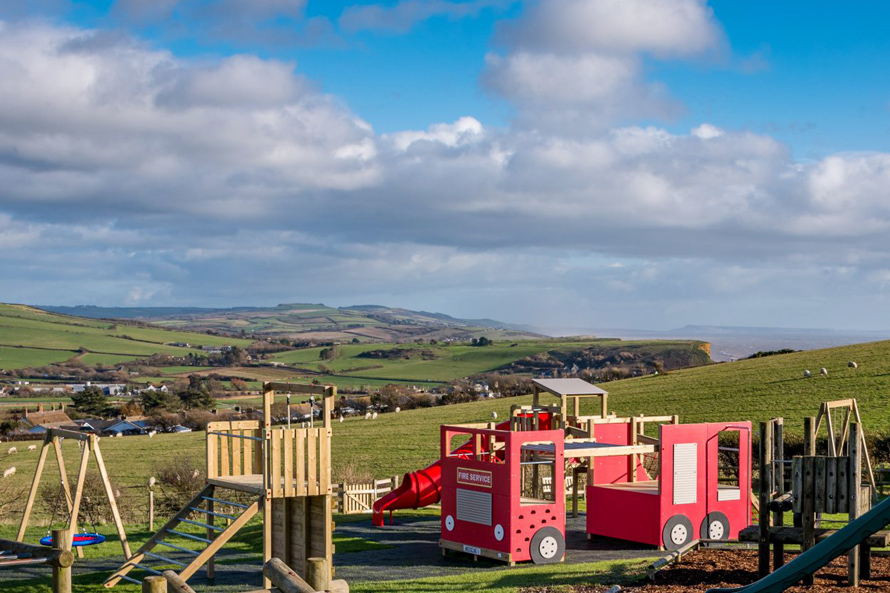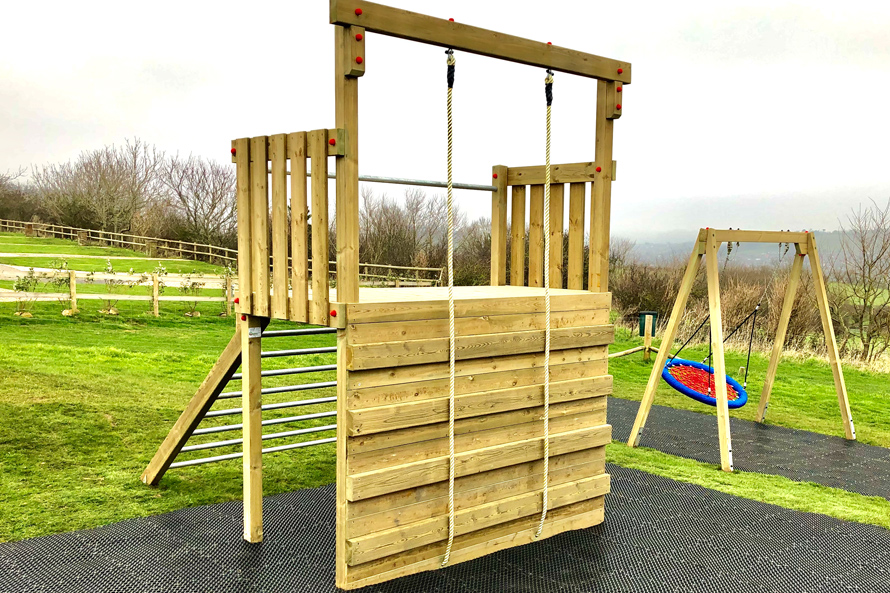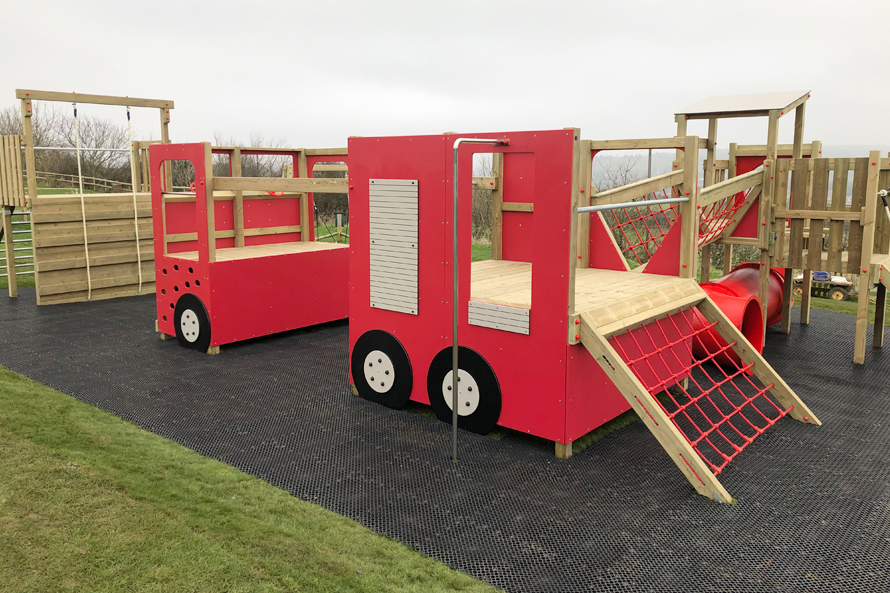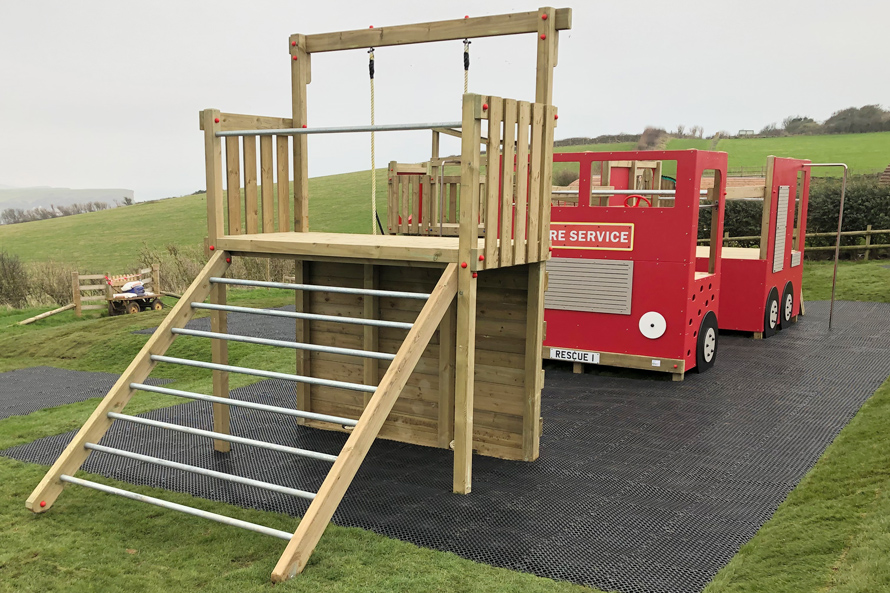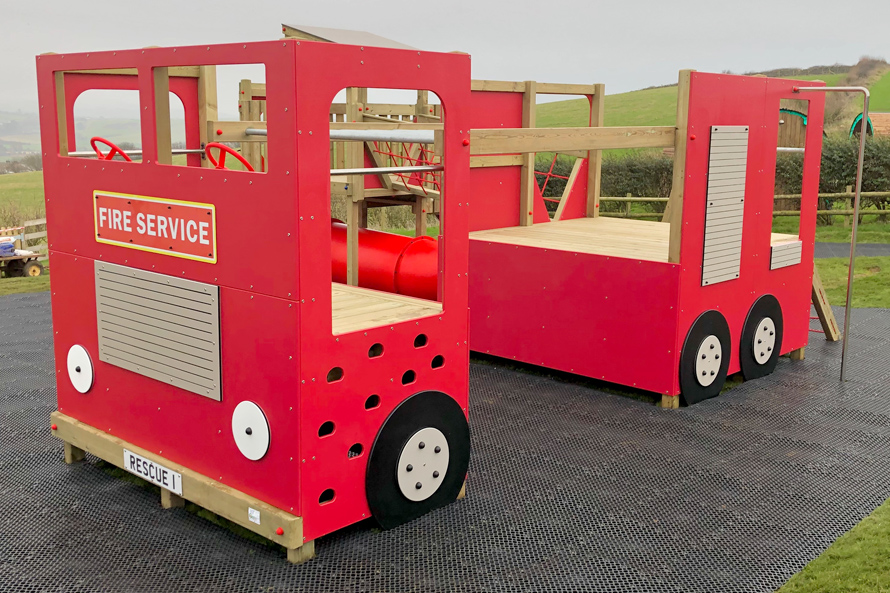 The Outcome
There might not have been a sniff of David Tenant as we installed this super smart kit at Highlands End Holiday Park on the spectacular Dorset Coastline, but our installation team did find the sunshine!
The Fire Engine being the centre piece which includes different physical challneges, from overhead bars to Climbing Wall & Inclined Net. This leads to Fire Rescue HQ which includes the 'must have' Firemans Pole along with a Rescue Tube Slide. Around this unit is a Fire Rescue Platform. Children can either use this for Fire Training just like real fire fighters, or they can use their imaginations and rescue Teddy Bears, Dolls, friends by being brave, tough, quick thinking Fire Fighters. We also fitted new swings in to the area to enhhance the existing play offering.
We were already Broadchurch fans but now we've found a piece of paradise to pop for a holiday too!